This article first appeared in the House magazine.
This well-written account of Sadiq Khan's personal transformation into a leading climate campaigner is worthy of investigation
This compact volume is part memoir, part call to arms. It starts when Labour's currently most successful elected figure was an MP frustrated with both being in opposition and having his autonomy clipped down to size by the whips and the need to be "on message" as a front bencher.
Motivated by the idea that if Ed Balls can do it, so could he, Khan takes up the challenge of entering the London marathon, kickstarting a chain of events spanning his reinvention as mayor (ending City Hall's Johnsonian blue patch) and rebirth as a green evangelist.
Along the way he discovers he's developed adult-onset asthma, has a minor heart attack onstage at COP26 in Glasgow, and becomes leader of an international alliance of 40 prominent cities – unopposed.
Khan alternates between self-deprecation and setting out lessons and challenges. His clear love of London contrasts with his predecessor's use of it as a stepping stone to a bigger political job. He is also generous in describing his (by his own admission long-suffering) staff, referring to them by name and citing their forbearance in putting up with his incessant texting.
There's confessional bits: he did not enjoy lockdown but is acutely aware – having a garden, wife, kids and a dog – he had it better than many. He's angry that Thatcherite cuts closed his dad's bus garage (the revelation of his dad being a bus driver does surface). He also describes his family affectionately, including the brothers with whom he shared childhood pranks and rode on his dad's bus. The issue of low-traffic neighbourhoods (LTNs) barely surfaces but an idyllic bicycle ride in the sunshine with his daughters to central London from Tooting at the height of Covid is described.
He voices the realisation that being driven around the capital can be seen as hypocrisy, but the opposition his policies engender necessitate this. Indeed, at a recent People's Question Time held in my constituency, an insistent angry mob tried to shout him down, as occurred at the South Bank launch of this book; both interruptions downright irritating.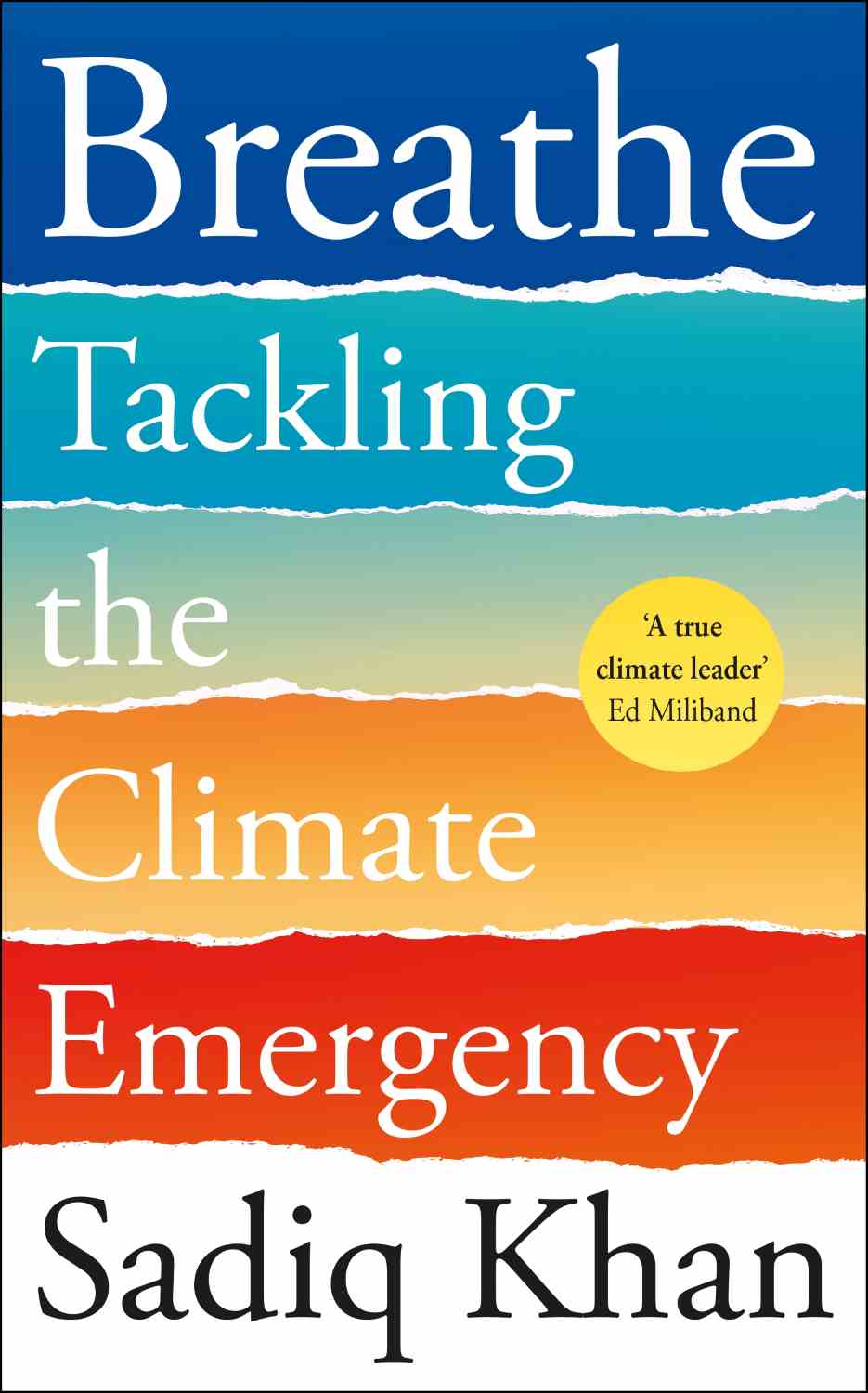 Humorous situations arise even when unintended, like the advice from his team not to shake hands with the ringleaders of Extinction Rebellion when they visit City Hall, lest they glue themselves to him. All thankfully passes off well in the end. Elsewhere he meets Leonardo DiCaprio, and curses a cousin for hosting the barbecue that sees Khan berated over ULEZ by a fellow guest – a diesel van-driving tradesman. His interlocutor later becomes a sworn convert which sounds slightly too perfect, though the newly expanded scrappage scheme surely helped.
But it's Rosamund, the mum of Ella Kissi-Debrah – a nine-year-old girl who became the first person in the UK to have "air pollution" recorded as a cause of death on her death certificate – who has the biggest impact, refocusing Khan to prioritise the climate agenda.
Politicians who pen books often come up with turgid prose created overwhelmingly for vanity purposes. This is an accessible, salutary read – well-written and sprinkled with anecdotes. Well worthy of investigation.
Rupa Huq is Labour MP for Ealing Central and Acton